A free program that accompanies you on your journey, from startup to unicorn, with no upfront costs
We boost your growth and expansion, enhancing the efficiency and agility of your workflows. Our goal is to support you in the growth of your company, enabling you to start your operations in an organized and efficient manner, without the need to invest money.
This allows you to focus on what matters most: expanding your business.
Imagine having your operations running efficiently, allowing you to concentrate on growing your business.
Are you ready to take your organization to the next level?
3 lifetime free fremium licencies and preferrred discounts when it's time to scale up.
Access to Flokzu Academy, our free learning platform, so you can learn everything about process automation.
P2P Opportunities: By being our ally, you can access collaborative projects, referrals, and more.
Co-sell with Flokzu: It's a strategic alliance to sell your solution alongside Flokzu's and thus accelerate your growth.
GTM - Go To Market: You will have the opportunity to carry out demand generation activities together with Flokzu.
We accompany you on your journey, from startup to unicorn
"Now whenever we talk about processes the next word that comes into our mind is flokzu"
— Rajesh Parameswaran, Head of Digital Projects
"It not only saves the employee hours, but also saves the customer hours, and that is what we call a success journey"
— Sandeep Mohapatra, Head of Digital Transformation and Technology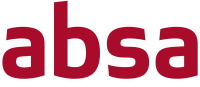 We needed a solution like Flokzu
"A lot of work was coordinated by phone, Skype, mail, but we didn't have a place to log our daily operative. It allowed us to work from distance, easily remind our daily tasks and look for information rapidly. "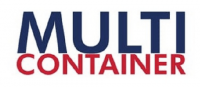 Flokzu is the fundamental technological tool in our production and administrative process.
"Flokzu has allowed us to achieve significant cost savings, enabling us to offer better prices to our customers and enhance our market competitiveness."
— Ignacio Castilla, Owner

American Courier
Argentina
Submit your collaboration request!
Flokzu reserves the right of admission and will evaluate each application, with the exclusive requirement that the startup is actively participating in an incubator, accelerator, or innovation hub. Not valid for current Flokzu customers, regardless of the active plan they have.