We are thrilled to announce the launch of Flokzu Academy!
Flokzu Academy is our new learning platform for anyone looking to enhance their BPM skills, learn from subject-matter experts, and connect with a global community of professionals across various industries.
"It's a project that transcends Flokzu as a company, seeking to grow the process automation industry. Competition isn't the only way for a company to grow; collaboration is also important. Flokzu Academy operates in this second lane, raising awareness and educating people about the importance of process automation and optimization"

Manuel Gros, CEO of Flokzu,
Flokzu was founded with the mission of democratizing access to BPM tools. "Our goal with Flokzu Academy is to democratize knowledge and help businesses worldwide improve efficiency, optimize workflows, and achieve their objectives. This benefits not only their businesses but also contributes to their communities' economic growth and prosperity," explains Juan J. Moreno, founder and Chief Strategist of Flokzu.
This new project is built on four pillars: Free Courses, Certifications, Masterclasses, and Community
Free Courses are perfect for those looking to improve their BPM skills, regardless of their level of expertise. Users can learn at their own pace, and upon completion of each course, they'll receive a certificate to share on their social media.
On the other hand, our certifications are for those who want to become Flokzu experts. Our paid certifications are self-paced, with the guidance and support of an expert tutor in process analysis. This way, they can obtain an official accreditation that will allow them to showcase their skills and BPM knowledge.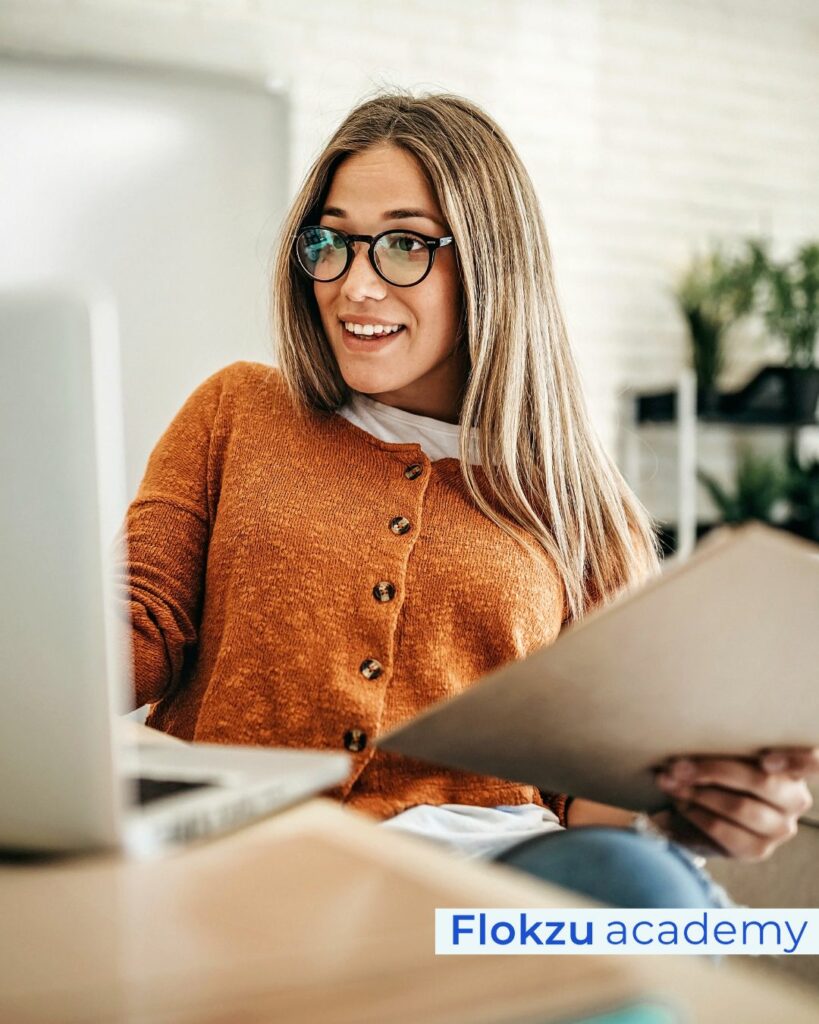 Our Masterclasses, are a series of free live sessions designed for anyone interested in technology.
Micaela Suárez, CRO of Flokzu, shares that "Flokzu Academy's masterclasses provide the tools and resources needed to drive digital transformation in your business. With the help of experts, you can learn to optimize processes, increase efficiency, and maximize ROI. I highly recommend taking advantage of our masterclasses to get the most out of your digital strategy."
Felipe Demassi, Customer Success Leader, says that at Flokzu, we're obsessed with providing the best experience for our users, and this new platform is the next step in achieving that goal. "Whether you're a new user or an experienced user looking to explore new use cases that can address real problems, Flokzu Academy is designed to benefit everyone. But what excites me most about this project is how we'll finally have a platform where our Community can interact, learn from each other, and discover new opportunities." This brings us to our fourth pillar, Community. Our Community includes our partners, customers, colleagues, and BPMN experts worldwide. This diversity makes it rich and valuable for learning and professional growth.
So, are you ready to join Flokzu Academy and be part of our global Community of BPM professionals? Our platform is live, and you can access here!